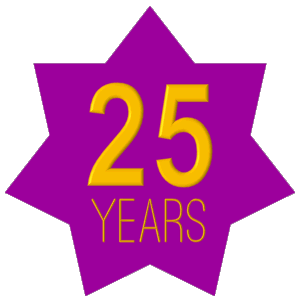 1999 - 2024
September 2023
To celebrate our band's 25th anniversary we're planning some live shows in 2024.
Please check our concert schedule for updates.


Reunited
February 2022
The 7for4 core team has been reunited! Looking forward to live shows with the new old trio...
Wolfgang / Markus / Klaus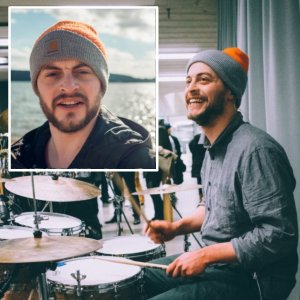 New drummer
March 2018
Drummer Bebo Hermann has completed the new 7for4 line-up.
Rehearsals are running great - we'll be ready to hit the stage again in April!


Klaus Engl leaves 7for4
August 2017
Dear fans and friends,
Our longtime drummer Klaus Engl has decided to leave the band. It's been 18 intense years with 7for4, and even some more before that era... As you can see in this baby picture, there was still black&white photography when we first got together!
Klaus, thanks for everything and the best of luck! It was a joy to work with you.
So what about 7for4 now? We're currently checking out various options... but we will definitely go on with that thing we started - stay tuned!

Wolfgang, Markus & André
New Video
November 2016
Finally... the first 7for4 music video!

New Album "Splash"!
June 2014
We're happy to announce the release of our 4th album "SPLASH"!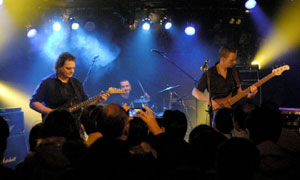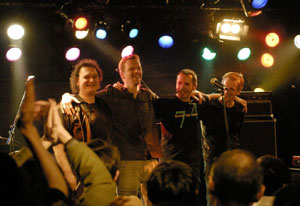 Interview on Guitar Nine
April 2009
Guitar Nine has published an extensive interview with Wolfgang Zenk.
Video: 7for4 at Drummer's Focus Festival
October 2009